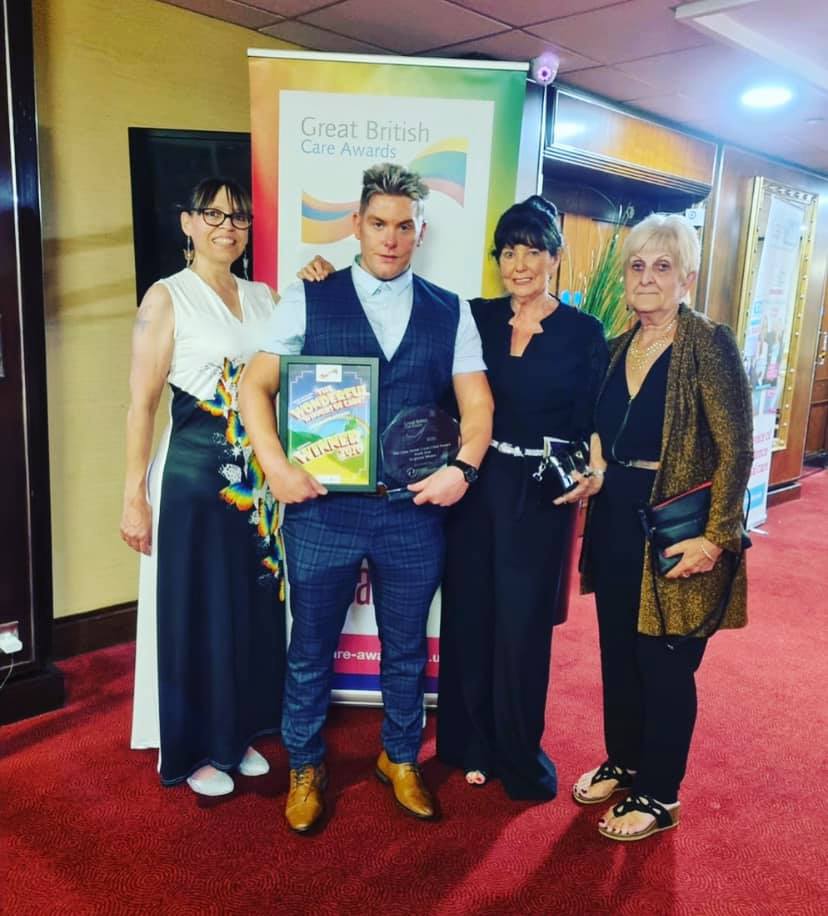 We are proud to congratulate two members of Crystal Care and Exclusive Care team who won at The Great British Care – North East Regional Awards 2020.
Catering and Hospitality Manager Mark Horton bagged the Best Chef Award, whilst Activities Coordinator Suzanne Young won the Best Care Home Activity Organiser Award.
Mark who is a qualified chef trained at the Culinary Skills of Excellence specialising in patisserie have real passion in food and hospitality combining his creativity with knowledge in nutrition to deliver quality and visually enticing food specially created for our residents and visitors.
Suzanne works at our Primrose Care Home for 9 years and has established strong relationships with the local community who have been actively engaged with our residents. Having years of outstanding experience within the entertainment sector, Suzanne utilises her contacts and resources to bring extraordinary experience for our residents enabling a healthy and balanced social and recreational well-being.
Crystal Care and Exclusive Care Chairwoman Jennifer Houghton is proud of the achievement and congratulates Mark and Suzanne for all of your hard work, passion and dedication.
The Great British Care Awards are a series of regional events throughout the UK and are a celebration of excellence across the care sector.