George Houghton or GH as we know him, is a renowned business tycoon based in Northeast, England who proliferated numerous successful investments in property development, healthcare and sales.
Starting at a young age of 15, he worked at a Ford motor dealership and eventually ran his very own Ford dealership 6 years after. At the age of 25, George became a millionaire and by the time he reached 30, he already owned 4 more car dealerships and 20 petrol stations. 
With hard work, determination and great entrepreneurial sense, topped with unparalleled experience – success became embedded in his veins. George ventured into many businesses from real estate, energy, care home, e-commerce, aviation, travel and hospitality. 
Always looking at new markets GH "bought" into the leisure industry in 1975 aged just 35. First as a joint venture with Sir Freddie Laker and then on his own, he operated leased planes from a number of northern UK airports. As well as just selling seats on planes he offered the full holiday package of accommodation and car hire abroad.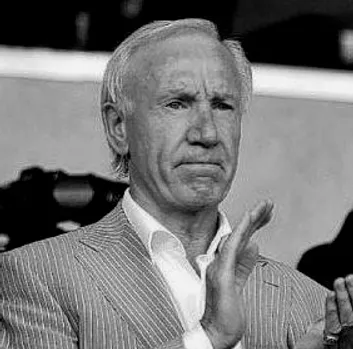 George Houghton
Chairman | GH Group UK
Visionary and Entrepreneurial Prowess
Seeing value potentials in everything and making the best out of it, he even purchased a football club.
During the 1980's, George saw the health sector, particularly the care home market as significant opportunity. Together with his wife Jennifer, they founded Executive Care Group and later established Exclusive Care Group and Crystal Care Services which owns and operates around 30 care homes across the UK providing service for around 1,400 residents at any one time. In total, he has created nearly 2,000 jobs in the process.
At the age of 81, George has no intention of slowing down. Developing and running businesses working relentlessly 24/7 makes this colossal task an ordinary routine for him as he believes good and stable management is the key to a successful business. His hands-on approach continue to inspire many aspiring entrepreneurs learning and benefitting from his vast wealth of experience and unparalleled achievements.
Apart from managing businesses, George is passionate about charity involving protection of animals, children in need and the environment.